Delicious Meals - Pick-up / Delivery
We offer authentic home cooked Japanese lunches and dinners for scheduled pick-up at our Seattle locations or delivery to select office locations in Seattle or on the East Side.
Check It Out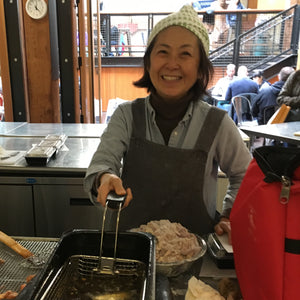 Catering & Events
We offer personal and business catering plus fun and exciting pop-up meals, demonstrations, parties or home chef services at select destinations or your home or business.
Check It Out
Cooking Classes
Host a private cooking class at your home or business to enjoy a uniquely fun and enriching experience with family and friends, or a great morale event that brings your team together. 
Check It Out